I just wanted to take this time to honor you as Lord of our lives. We as a family are lucky to have you as a father and husband. You have strong arms that carry delicate little ones. You have big shoulders that hold our family up on them. You have a heart of gold, that loves us so intensely. We can't say enough about how much you mean to this family. We love you!!
The kids & I picked out cards just for you, We really hope you like them...
me...
teapot...
giggles...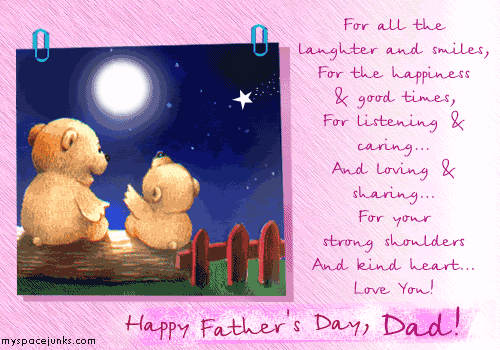 nunnie...




cookie...




DJ...

Kindly Bookmark this Post using your Favorite Bookmarking Service.